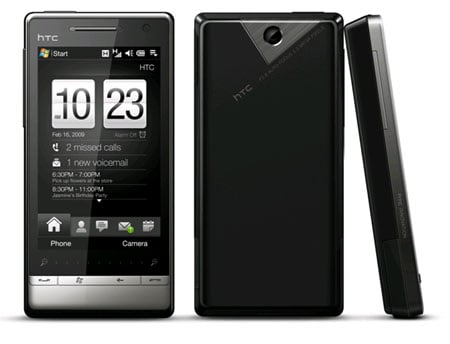 Jakarta - HTC Corporation finally launched its latest family of the HTC Touch Diamond, HTC Touch Diamond 2 in Indonesia. In fact that smart mobile phone that looks simple has some differences from the earlier series.
Beside a thin shape, the phone made by vendor from Taiwan it also has a screen dimension of greater than previously, i.e., measuring 3.2 inch. Otherwise the earlier has only 2.8 inch screen.
Another difference that brought by windows based mobile phone Mobile 6.1 is a feature of this new touch sensitive zoom that can be used to enlarge the web page, email, sms, photos or digital documents. Not also features TouchFLO 3D which is the characteristic of HTC.
Agus Sugiharto as Country Manager of HTC India is optimistic with the birth of mobile phones worth U.S. $ 648. "I certainly believe people live like this when I try the phone," he said on the launch event held at Hotel JW Marriot, Jakarta on Tuesday 19th May 2009.