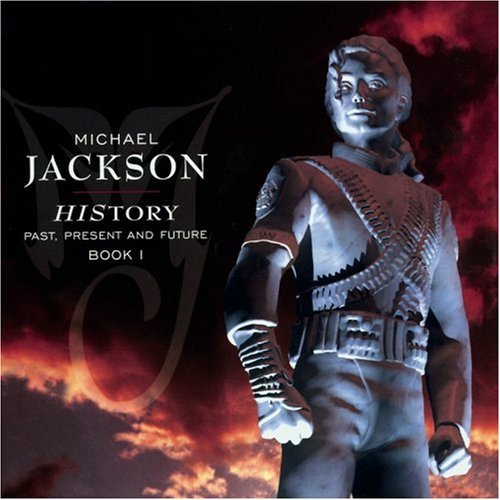 HIStory: Past, Present and Future, Book I (usually shortened to HIStory) is a double album by Michael Jackson, released on June 20, 1995, and is Jackson's ninth album. The first disc, named "HIStory Begins" consists of a selection of Jackson's greatest hits from the singer's past fifteen years, while the second, named "HIStory Continues" features new songs, with the exception of "Come Together", which was recorded in 1987.
HIStory has been cited as one of the best-selling multiple disc album ever released, with worldwide sales of 20 million (40 million in terms of units). It is the top grossing album of Jackson's career behind Thriller. The album won one Grammy for Best Music Video — Short Form for "Scream." It is Jackson's first album to have contained profanity.
Track Listing :
1. Scream
2. They Don't Care About Us
3. Stranger In Moscow
4. This Time Around
5. Earth Song
6. D.S.(feat. Slash)
7. Money
8. Come Together
9. You Are Not Alone
10. Childhood
11. Tabloid Junkie
12. 2 Bad
13. History
14. Little Susie
15. Smile



Download Links


http://rapidshare.com/files/263870433/Michael.Jackson-History.continuous.1995_www.mp3-bobo.blogspot.com_.rar

No password

Please comment if links are broken..Happy Download

Read More...